CloudWorld day 2,3 & 4 - That's a wrap!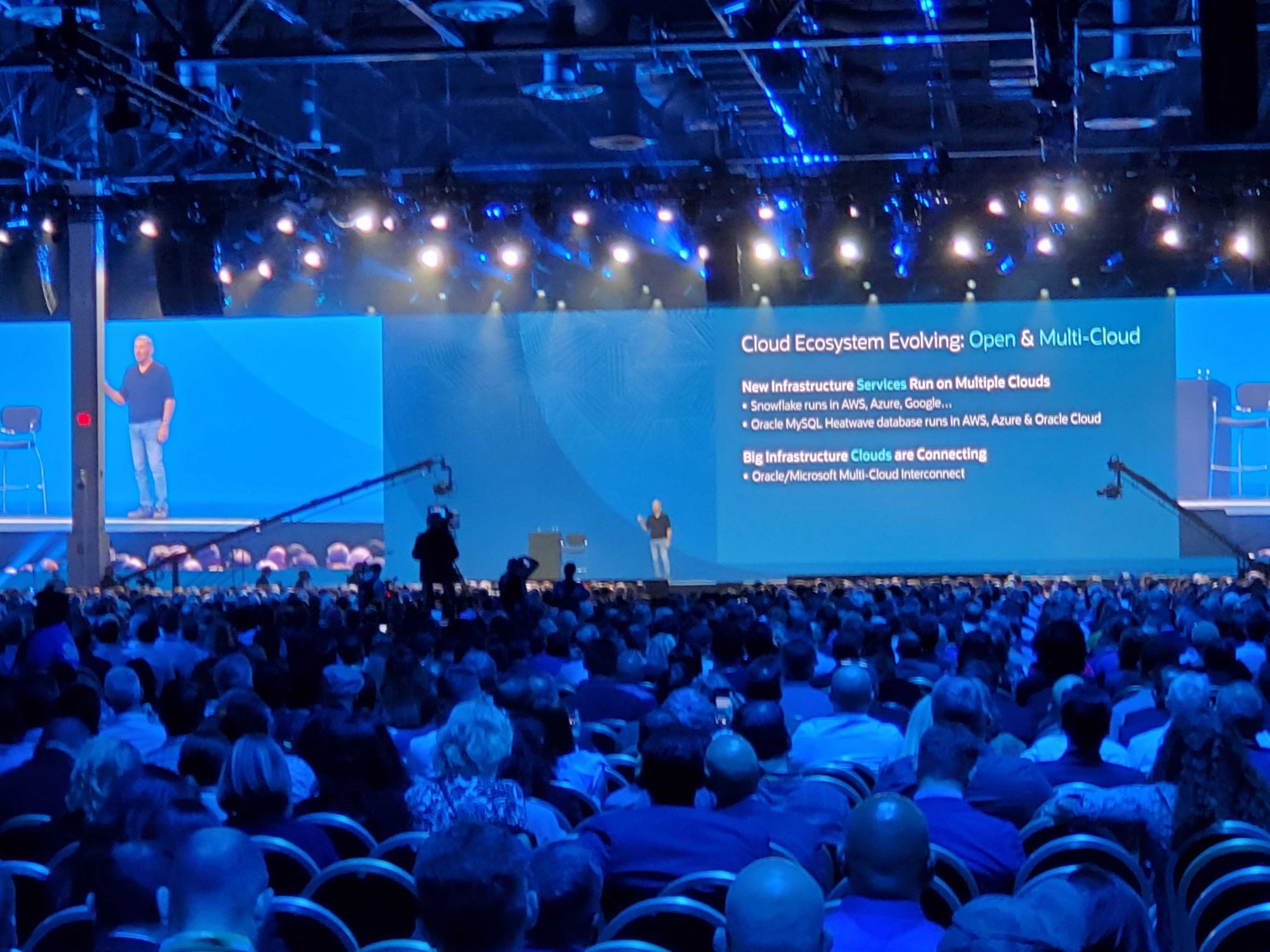 What a rollercoaster of catching up with connections, jumping into sessions networking and partying hard..
Was it worth it?
Yes! A lot of good friends and connections couldn't make it - but overall it was a good turnout and the sessions I was able to make stepped it up another notch..
One thing I was dissappointed with and Oracle are going to have to work harder - I'm sure a number of partners and attendees will also be giving the feedback the booth traffic and number of booths seemed very very light and not as exciting, flamboant as they have been in the past to engage and interact with attendees..
With that said the sessions I was able to attend even on the Thursday were pretty much full and that's really not usually the case.. Usually Thursday OpenWorld sessions are lightly attended and everyone is in a rush to get back home after 4 days in Vegas and after party the night before - but this year it seems alot of the exciting tech sessions I wanted to attend were pushed out to the Thursday.
What was your favourite session?
I love tech; initially this one wasn't on my list to attend but I had a free slot and jumped into it - not knowing I had just connected with the presenter a couple hrs before talking Oracle Blockchain, Supply chain and innovation.
"Case Study: Building a Global, Transparent, and Trustworthy Supply Chain"
With retraced, consumers can trace clothing from the store all the way to the farm that grew the cotton—and inspect every step in between—increasing transparency. We review how retraced uses blockchain and cloud native technologies to allow suppliers across the globe to provide and certify their supply chain data without ever having to meet or send information to another party. Retraced shares its experience of running a system of sophisticated microservices leveraging blockchain and data management technologies powered by Oracle Cloud Infrastructure.
---
If you ever see a presentation by @Peter Merkert goto it - you won't be disappointed! It was great to see the issues he had run into and how he was able to overcome them - in my head I was - this is the same issue I had.. hey I did exactly the same things to overcome them.. When you see this.. well when I see others clarifying and going down the same route as me it makes me happy.. :)
It wasn't only on the tech side he went into details on the whole process from farm to product each step of the way and the other hurdles on the business side and how it worked - it was a great insight..
Am I going next year?
I'd love to - but 4 days at a conference in Vegas is hardcore.. I don't think I saw sunshine for the 4 days apart from the cross the skywalk to ceasars forum..
So we will see.. I'm sure I'll be back and CloudWorld will be bigger than ever next year!
---
Now rushing off to the airport to jump on a 10hr flight back the UK.
If anyone else is on Virgin Atlantic grab me and lets chat I'm on the worst seat 66J... oof it's going to be a long flight :)